Three major issues – the Kansas state budget, school finance, and tax policy, are still unresolved.
Lawmakers will return on May 1 to meet on these major issues during the "Veto Session."
Here's how KAR continues to protect Kansas REALTORS® and advance property rights during the 2017 Legislative Session: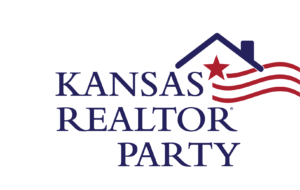 1. Tax Increases
WHAT'S HAPPENING:
• Majorities in both the House and Senate seem prepared to increase tax revenues to balance the state budget. If the Kansas Legislature attempts to increase taxes, they may reduce the ability of state income taxpayers to claim the mortgage interest (MID) and property tax (PTD) deductions on their state income tax returns. Eliminating these two deductions would lead to a tax increase on Kansas homeowners.
WHAT WE ARE ASKING LAWMAKERS TO DO:
• KAR is fighting attempts to subject construction labor and certain personal services, such as sales commissions, to sales tax. We are also pushing legislators to not further reduce property tax or Mortgage Interest deductions. Both would increase the cost of homeownership.
PROGRESS ON THIS ISSUE:
• The Kansas Legislature will need to take action during the Veto Session to close the projected budget deficits for fiscal year 2018 (starts on July 1, 2017) and 2019. We will work to defeat any effort to increase income tax revenues by making further reductions to the ability of Kansas homeowners to claim their MID and PTD.
2. Protect the Public Vote on Property Taxes
WHAT'S HAPPENING:
• Over the last 17 years, property taxes have increased significantly. In 2015 and 2016 the Kansas Legislature gave the public the right to vote when local government budgets exceed the average rate of inflation. Local government lobbyists would like to repeal this statutory voting right.
WHAT WE ARE ASKING LAWMAKERS TO DO:
• The Kansas Legislature should do nothing to erode Kansans' ability to vote on property tax increases.
PROGRESS ON THIS ISSUE:
• KAR opposes (and continues to testify on) legislation that would repeal or significantly weaken the public vote law. The House has yet to bring a bill on this issue up for a vote.
3. Create a Sustainable School Finance Formula That Does Not Unduly Burden Property Owners
WHAT'S HAPPENING:
• The State of Kansas is under a court mandate to adequately fund K-12 schools. The Legislature will need to respond by June 30th, 2017. Without this response, Kansas will risk school closings or a delay to the start of the 2017-2018 school year. The Legislature is considering a new school finance formula as well as additional tax dollars for K-12 education.
WHAT WE ARE ASKING LAWMAKERS TO DO:
• Quality public schools drive community and economic growth. KAR is asking lawmakers to find the balance between adequately funding schools while limiting taxpayer burden. Tax revenues dedicated to schools should be equitably collected from a variety of sources, not solely on the backs of Kansas property owners.
PROGRESS ON THIS ISSUE:
• The House K-12 Budget Committee has crafted a school finance bill that is similar to the old school finance formula. The K-12 Budget Committee has yet to advance the bill out of committee, but is expected to shortly after lawmakers return from the recess.
4. Protect Fees Paid By Real Estate Licensees
WHAT'S HAPPENING:
• House Bill 2153 requires funds paid to an agency be spent for their designated purpose. If the Governor or Legislature considers using funds for something other than the designated purpose, notification is required to anyone who paid the funds.
WHAT WE ARE ASKING LAWMAKERS TO DO:
• KAR asked lawmakers to protect Kansans that pay fees from being "double taxed" when fees are "swept" from various agencies, including the Kansas Real Estate Commission, and used for the state general fund.
PROGRESS ON THIS ISSUE:
• HB 2153 was supported by KAR and has passed both the Kansas Senate and House.
The Legislature is a long ways from wrapping up the 2017 Session. The Veto Session is likely to be a long one with the chance of advancing into June. KAR will continue to act for the advancement of homeowners, property rights, and the real estate industry.